Thanks to Moonlight Reader for the TBR Thursday idea.
A round up of what I've read, am currently reading and added to the never-ending TBR pile.
What I've Added
Price drops are responsible for my adds this week and also a very generous friend. ;)
Netgalley Adds
Netgalley Requesting
I've been waiting 2 weeks now for a yay or a nay. If I don't get it I will be a.....
What I've Read
4*
4*
4.5*
4*
4.5*
What I'm Reading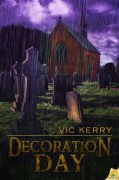 Summary
Currently reading - 5
Read in last week - 5
Added to TBR - 5
NG adds - 2(total to review - 42)
TBR stands at - 1465
Happy reading for the coming week. :D